Hit Man X
Over 745 Posts!

Status: offline

1681 Posts
Posted - Jan 06 2009 : 23:05:01
---
How old is your inline pump? What about your supply lines from the lift pump (in tank) to the inline? The fuel filter? No idea? Well if you're like me, be proactive instead of reactive and replace it before it fails on you or you get a nice fuel leak.

Fuel system components (like most mechanical parts on an automobile) degrade with age. This includes the lines, the filter, the pumps, and the injectors. All are KEY components in a forced induction motor. One good lean spike can spell doom for your motor.

More often than not, these cars arrive in our possession with a failed lift pump which causes more stress on the inline, old fuel filters (both of my cars had filters from the mid 1990s), and with clogged injectors (easily 1-3 of the injectors). Basically a state of general disrepair. Start where you see fit to get it back on the road.

Follow the pictures how to swap from your old 130lph Vane type inline pump to a modern 255lph Gerotor design from Walbro that flows more at the same pressure. The Gerotor squeezes fuel from inbetween to gears up to your rail versus being pushed with the old Vane style. This allows the pump to be small, light, quiet, etc. Everything you want to ease your mind while zipping down the road.

First step it to verify you have all the tools and knowledge to do such a repair. This entails safety glasses, wheel chocks, hoses, drivers, clamps, etc.

Here's what you need:

1 - Walbro 255lph inline fuel pump
1 - 8mm barb - 10mm x 1.0mm male
1 - 12mm barb - 10mm x 1.0mm male
1 - Few meters of 8mm x 13mm fuel house (BMW P/N 13311722262), 5/16" works fine.
I prefer Goodyear high pressure with blue inner liner
1 - Meter of 12mm x 18mm fuel hose (BMW P/N 16121176440)
1/2" will work IF you can locate high pressure EFI line.
1 - New hose clamps, ABA or style that does not cut into hose



1. First, secure car on ramps or jackstands and chock wheels. Disconnect fuel pump relay when vehicle is running (if you have it) or let pressure bleed off after a few hours. Then identify the fuel pump beside the filter.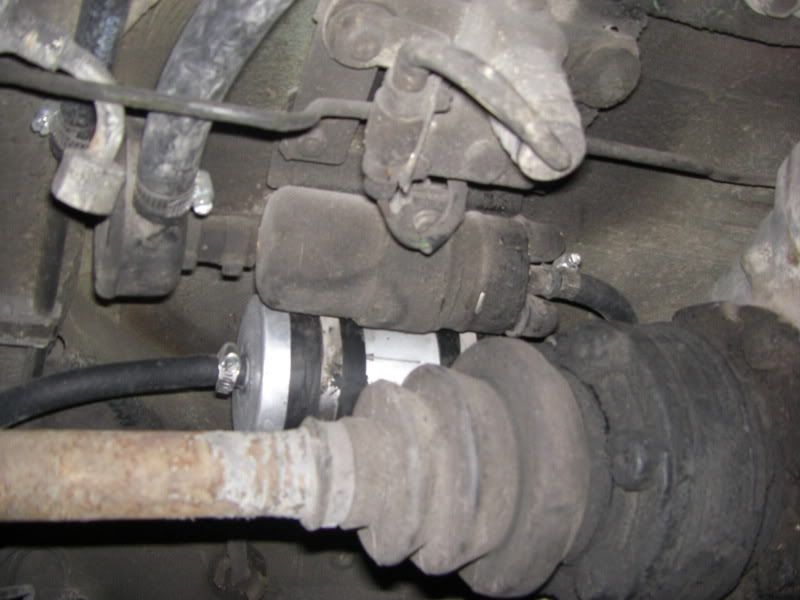 2. Here's your new high volume at high pressure Walbro with fittings installed. 12mm on side to lift pump, 8mm on side to filter.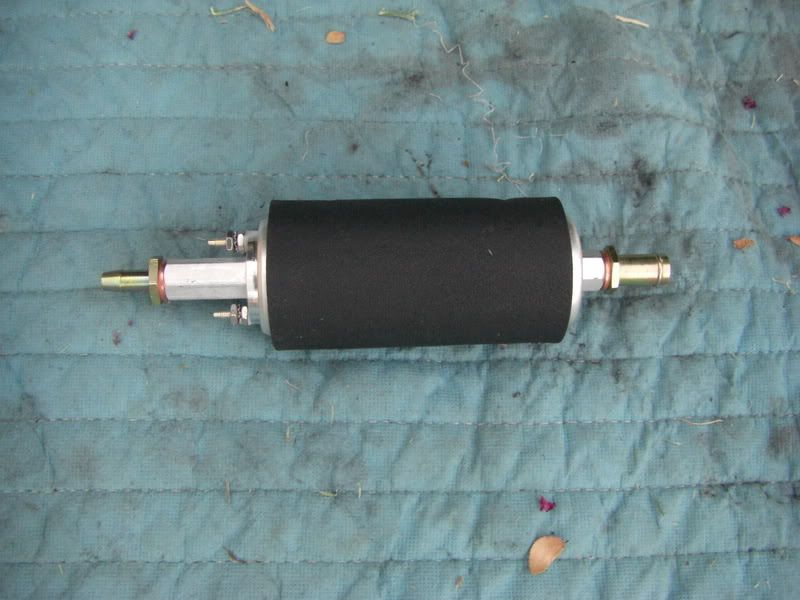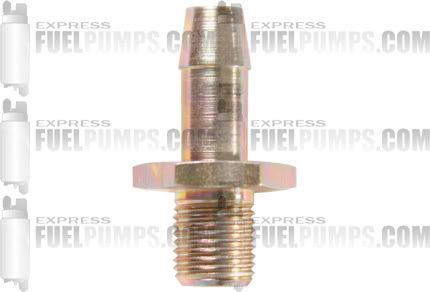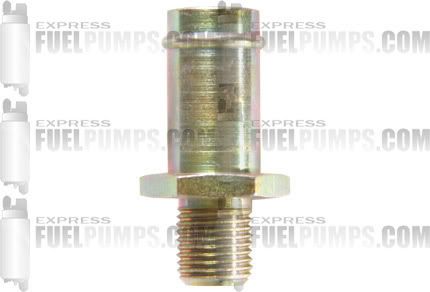 3. This gets me started.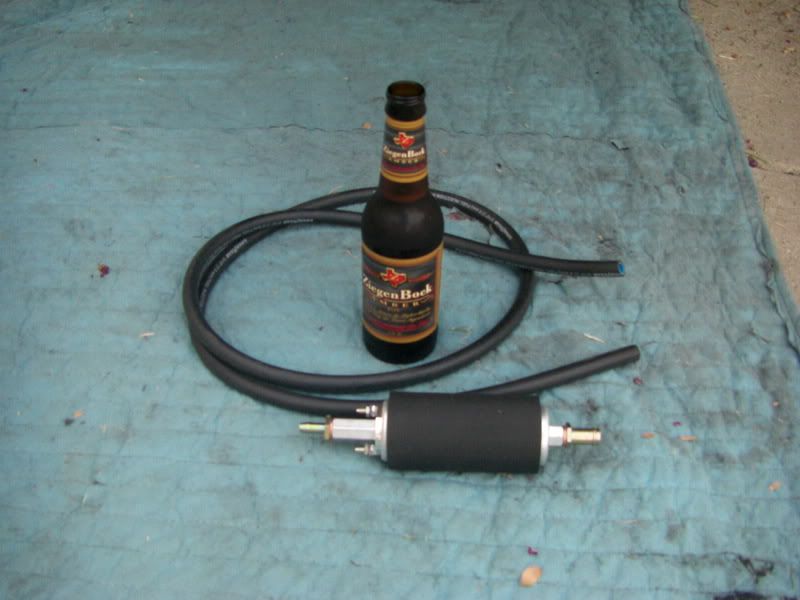 4. Next, go ahead and disconnect the old fuel lines. You will spill fuel, so put that stogie out and locate a suitable container to catch this fuel.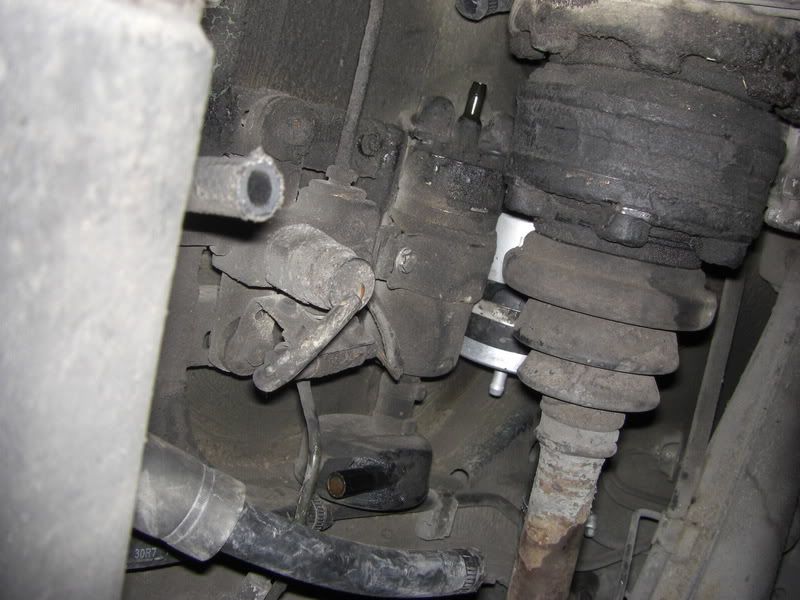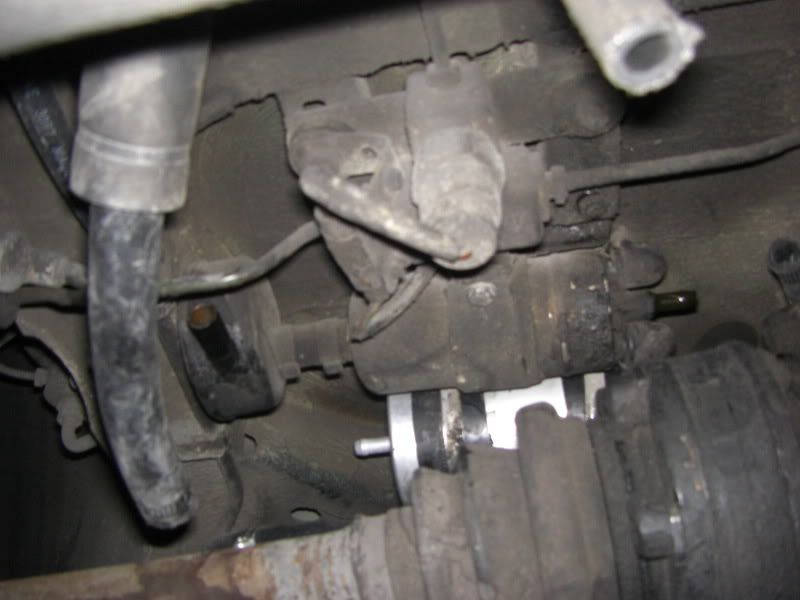 5. Remove 10mm bolt from bracket and nuts that secure power wires. Should be 7mm and 8mm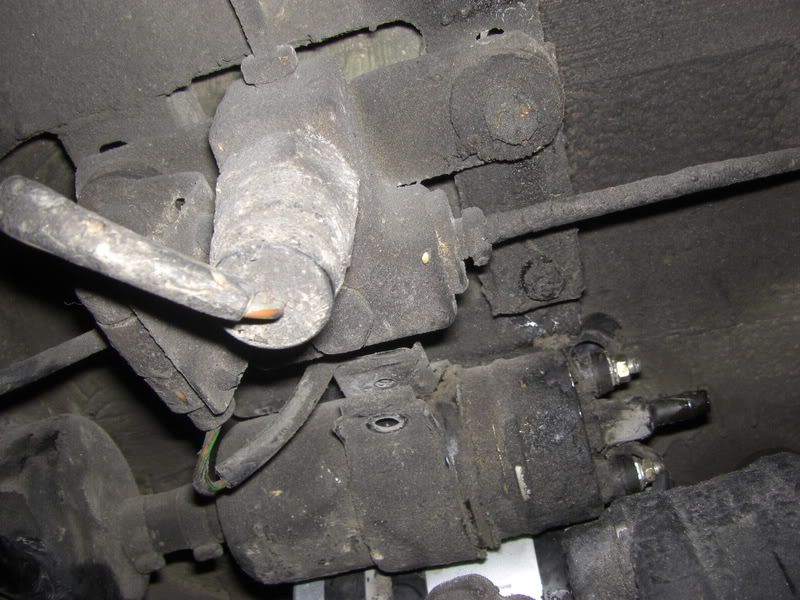 6. Compare new pump to old. You will notice that the dampening unit needs to be swapped over. You need simply a short length of 12mm x 18mm line, around 2".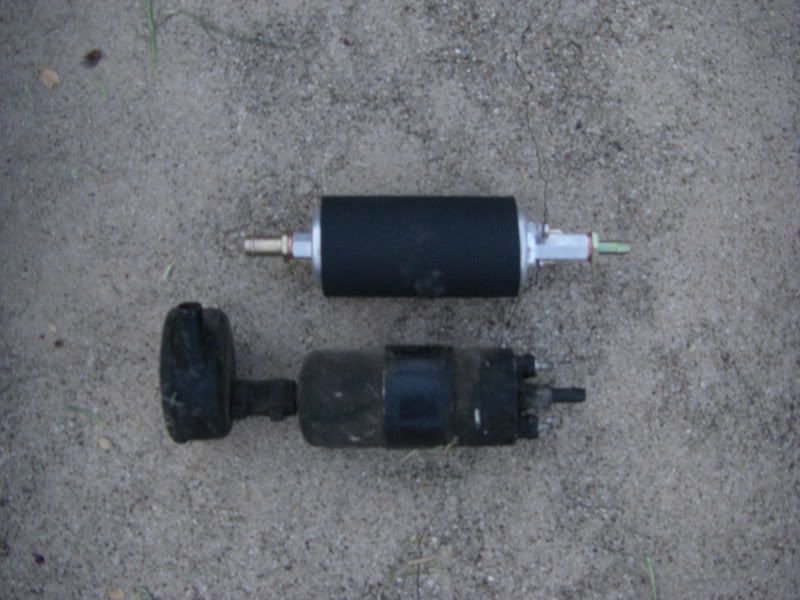 7. Loosely tighten clamps on dampening unit and new hose.






8. Slide new pump into position. Attach lift pump hose to dampening unit and pump supply to fuel filter. Attach pump wires, brown is ground and green is 12V.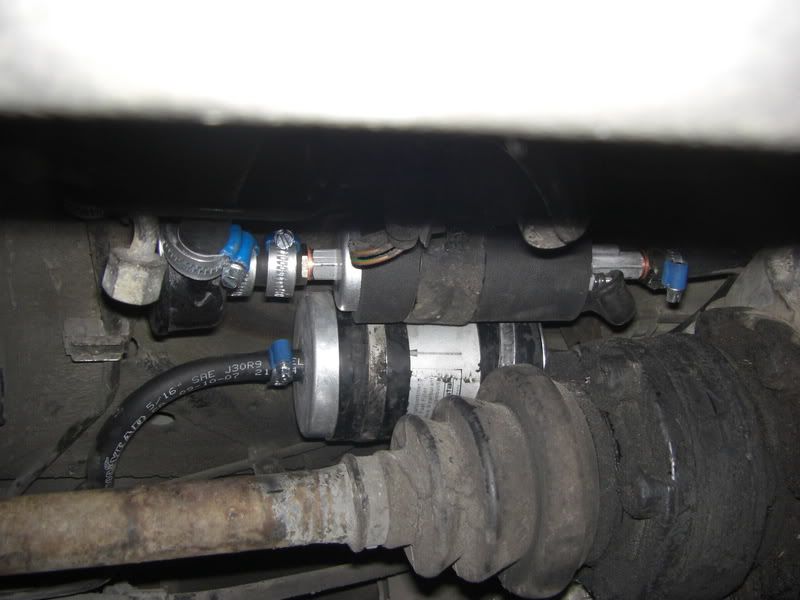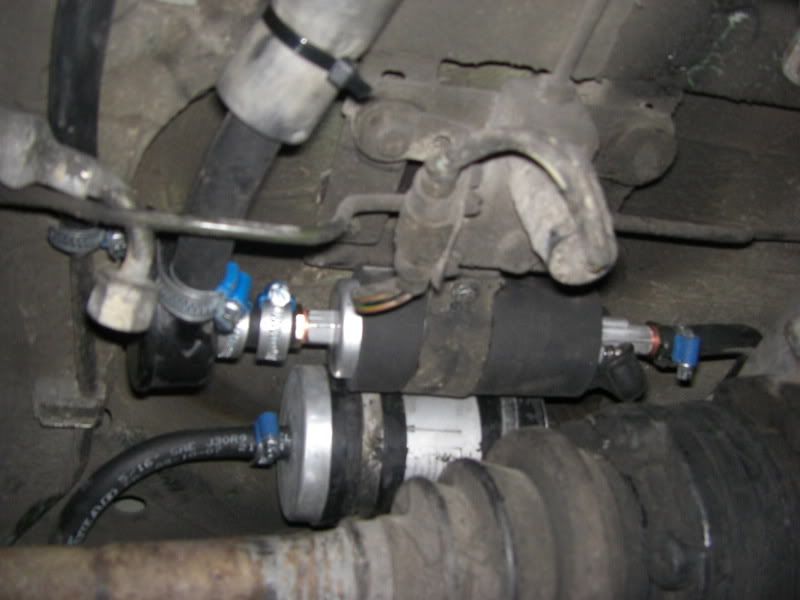 9. Installed from another angle with 10mm clamp tightened.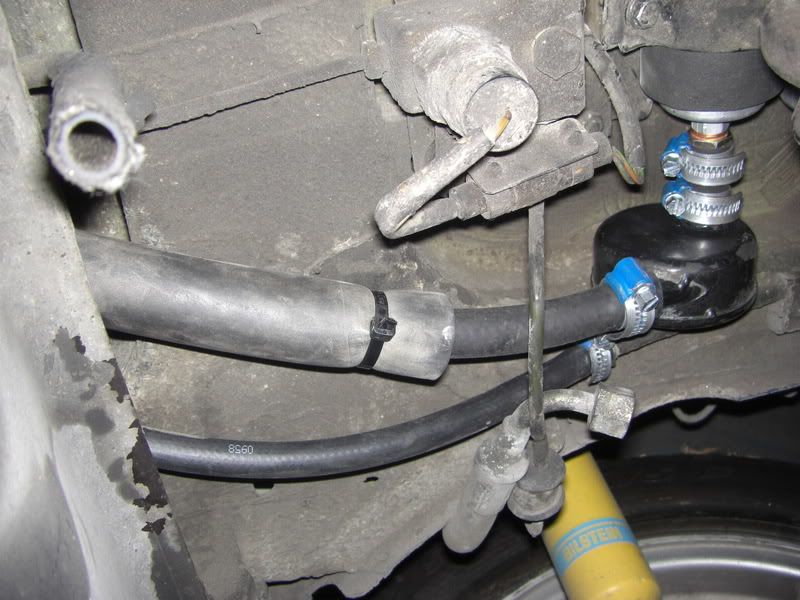 10. New lines at lift pump. I can't show with pictures what to do, but simply slide the new lines down the top of the tank and they'll come out the opposing side. Cut to length.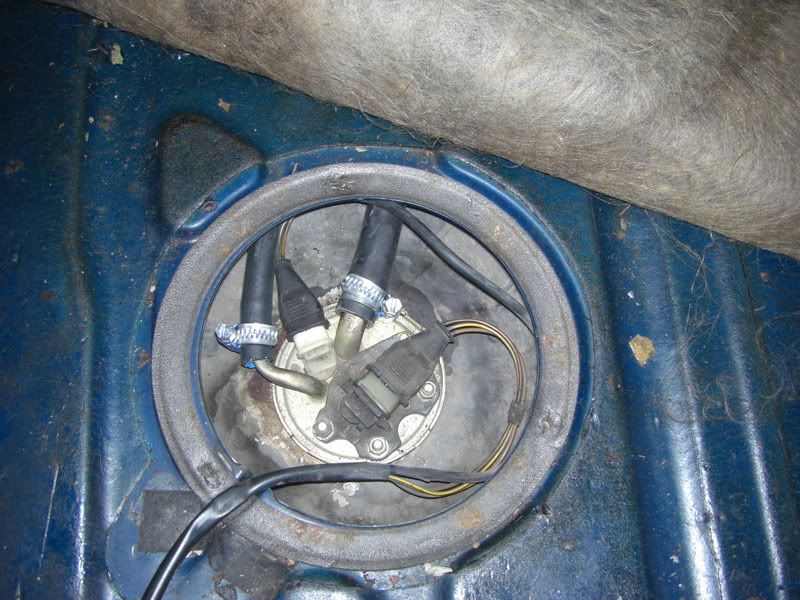 And folks, that's all she wrote. Since you have the lid off the trunk cover, verify the lift pump is working properly... if not, you can replace the entire unit or simply swap in the Vega pump that has been detailed on this site.

Jump fuel relay and verify no leaks. If none found, go ahead and start the vehicle on up. Let idle for a few moments and go over all connections as vehicle idles.

If all checks out okay, lower car from ramps or stands and wash up. Congratulate yourself as you now have sufficient fuel supply to make massive power and one less headache to worry about.
---
This is my sig...

Four 745i! One '83 and three '85...I am a glutton for punishment.
---
Edited by - Hit Man X on Feb 20 2012 00:46:03
Hit Man X
Over 745 Posts!

Status: offline

1681 Posts
Posted - Apr 28 2010 : 13:52:00
---
quote:

---

Originally posted by Cgeigert

How come you didn't replace the in tank pre pump also? I'm doing that now, do you know if it's the same for all e23 or is there one that is 745i specific?


---




Oh I missed this somehow, never received a notice in my email.

Anyway, my lift pump works fine... so no reason to mess with it. It is just a low volume/pressure pump to help feed the inline, it alone cannot feed the motor to probably do much more than idle.

AFAIK the PN for the 745i intank is the same as the other E23s equipped with them. RealOEM.com would tell you for sure.
---
This is my sig...

Four 745i! One '83 and three '85...I am a glutton for punishment.